Chailease Berjaya Finance Corp.
Chailease Berjaya Finance Corp. is incorporated in Philippines on 09 September 2015. The Company is a joint venture between Chailease Holding Company Limited and Berjaya Corporation Berhad.
Chailease Holding Limited Company is established in Taiwan since 1977 and listed in Taiwan stock market in 2011. Chailease Holding is a leading Taiwan based company that provides a variety of value-added financing services to a customer base consisting primarily of SME's in Taiwan and selected international markets including the United States,China, Thailand,Malaysia,Vietnam,Cambodia and Philippines.
* Biggest leasing company in Taiwan(with 50% market shares).
* Chailease Holdings was listed on the Taiwan Stock Exchange(TSE) since 2011.
* A++,The Highest grade of Information Disclosure Evaluation by TSE
* Top 5 % of Company Governance Evaluation by TSE
* Listed on MSCI Global Sustainability Indexes
* International Network—Taiwan, China, Vietnam, Thailand, Malaysia, USA, UK
* Diversification—Leasing,Installment Sales,CarLoan,Asset Management,Cloud Services, Insurance Broker, Solar Power Plants… etc.
* 2015 - Assets 267.5B NTD,Sales 36.8B NTD,Net Profit 6.9B NTD
* 2016 - Assets 286.0B NTD,Sales 38.0B NTD,Net Profit 7.2B NTD
Click here to view our Taiwan HQ's website.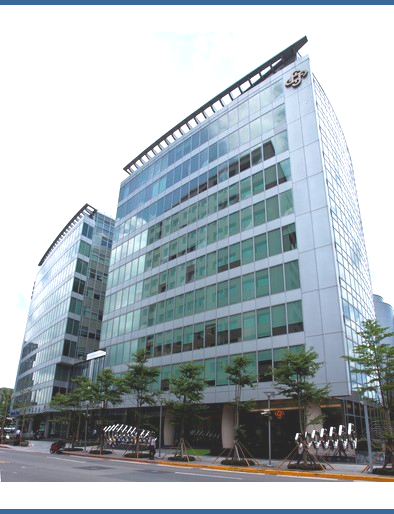 Grand Pacific Financing Corp.

Chailease International Co. (UK) Ltd.
C & E Engine Leasing Limted
Chailease International Financial Corp.

Asia Sermkij Leasing PLC.

Chailease Royal Leasing PLC.

Chailease International Leasing Co.Ltd.

Chailease Berjaya Finance Corp.

Chailease Berjaya Credit Sdn Bhd.
Chailease Finance Co. Ltd.

Fina Finance & Trading Co. Ltd

Chailease Consumer Finance Co. Ltd

Apex Credit Solution Inc.

Chailease Auto Rental Co. Ltd.

Chailease Insurance Broker Co. Ltd.

Chailease Energy Development Corp.

Chailease Foundation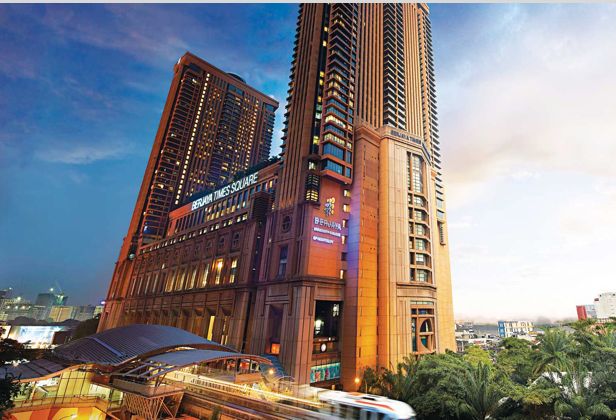 In top 5 groups in Malaysia, with 18,000 employees. Founder -- Vincent Tan ( 2016 Forbes Malaysia's richest No.17,net assets 900M USD ) ; Chairman / CEO--Dato's Robin Tan
The Group is a diversified entity engaged in the following core businesses -- Consumer Marketing / Property Investment and Development / Gaming & Lottery Management / Motor Trading and Distribution / Food & Beverage.The group is agent of 7-11 / Starbucks / Wendy's / Mazda/Ford…etc.
The group joined Philippines domestic market more than 20 years ago, holds subsidiaries and affiliates via Berjaya Philippines Inc. (listed on the Philippine Stock Exchange)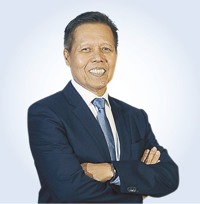 Mr. Max O. Borromeo
CEO of Makati Finance Corp.(listed on the Philippine Stock Exchange)
CEO of Honda Motor World (Philippines)
Biggest dealer of Ford/Mazda in Philippines
Auto dealer:Ford(16 shops)、Mazda (5)、Suzuki(10)、Ssangyong(1)12,000 cars/year
Motorcycle dealer:Honda/ Yamaha/Kawasaki/Suzuki/BEMAC135 shops-40,000 Motorcycles / year
Mr. Anthony N. Cheng
CEO of ANC Group (Matterhorn Group)
CEO of Honda Cars Calamba
Auto dealer:Honda, Ford, Mazda, SSangYong, Subaru, Suzuki, Mitsubishi and Hyundai 30,000 cars / year
Sales Income in 2016(e) --28B PHP